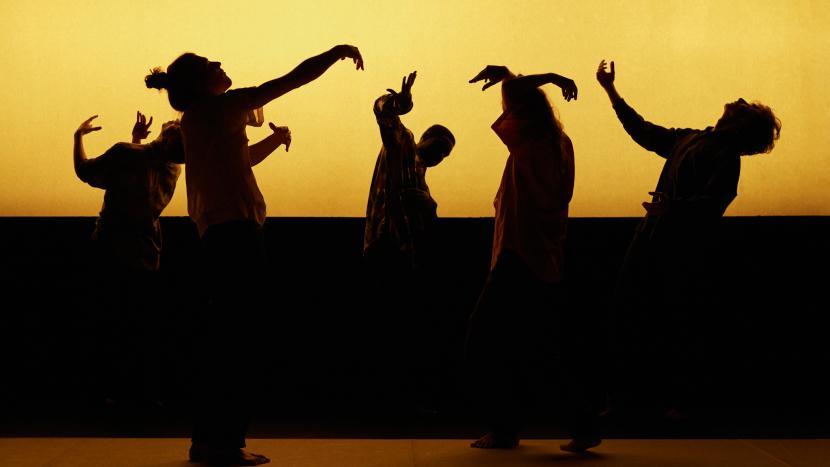 What could the embodiments and agencies of a body assumed to be masculine look like in 2020? Could the definitions of masculinity be overcome or rewritten? How does a body that is assumed to be masculine look at the world, and how is it looked at?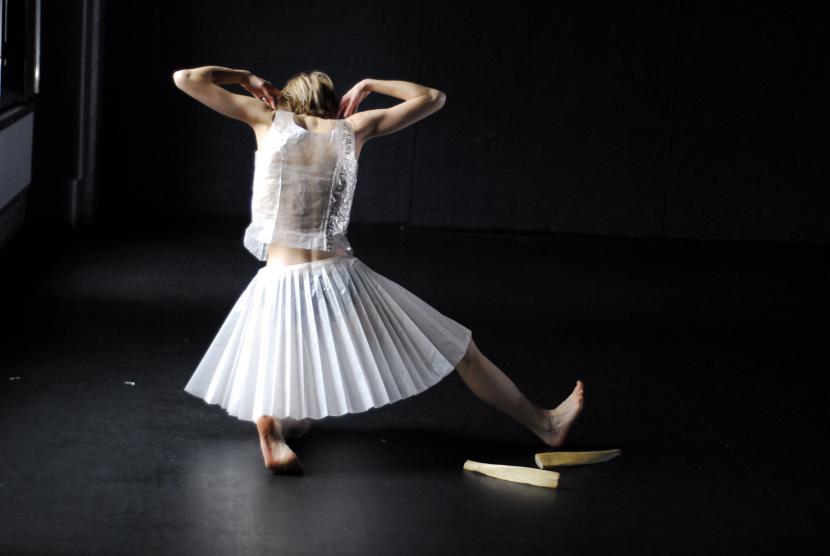 Vera Nevanlinna's solo performance News is based on American dance pioneer Deborah Hay's choreographic script Nevanlinna has adapted Hay's choreographic foundations into her own solo, creating with her workgroup a whole where the constituents –…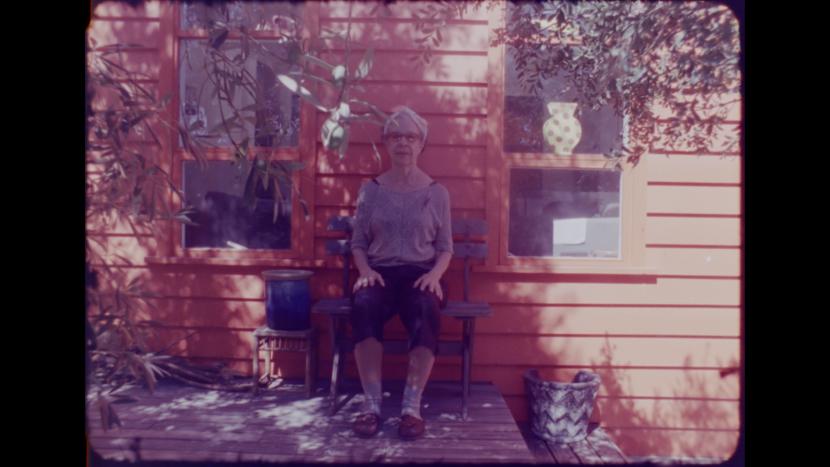 Filmed in Australia on expired 16mm colour film and hand processed black-and-white, this poetic short film follows the iconic American choreographer, Deborah Hay, as she reflects on life, death and her work as an artist and human being.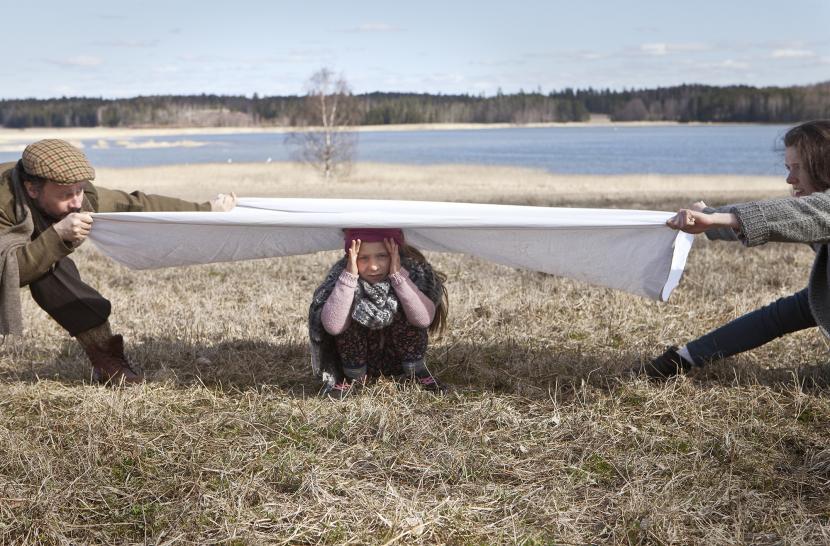 On the Way Home / Edöntie is a walking performance in Isnäs, a small village in Eastern Uusimaa. The performance takes the audience through a landscape that has gone through many great beginnings, collapses and times of reconstruction during its long…
There is a free bus transportation from Helsinki on Aug 29 & 30, and from Loviisa on Sep 5 & 6.
Kaarnaranta, Edöntie 142, Loviisa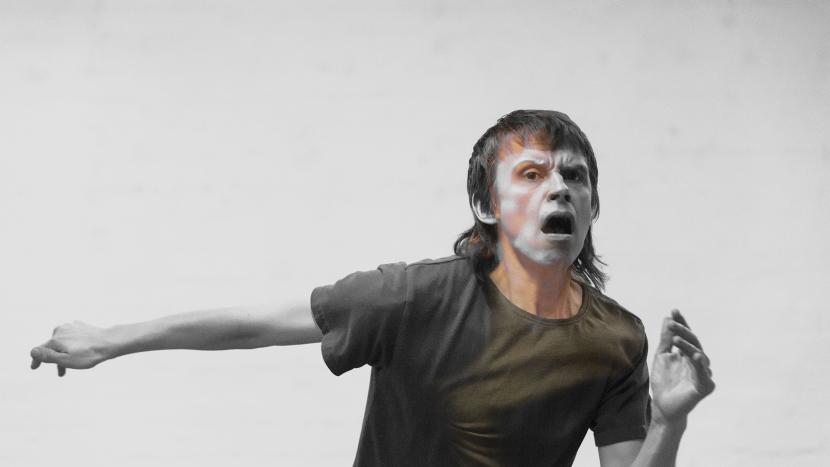 Odd Meters by choreographer/performer Mikko Niemistö is a frenzied dance that bounces between rhythms in an attempt to reconstruct itself from fragments of dreams, time and the body. It works with rhythms found in the moment that overlap, argue and shake…
The performance includes loud noices.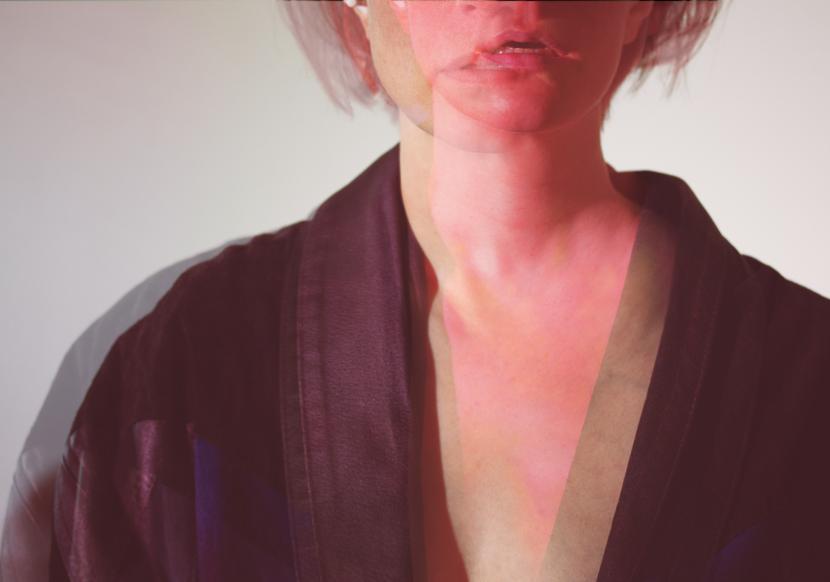 Z-free is Zodiak's residency concept. Dance artist Hanna Ahti will work with her new solo project while in residence in autumn 2020. The working title of the project is Francis.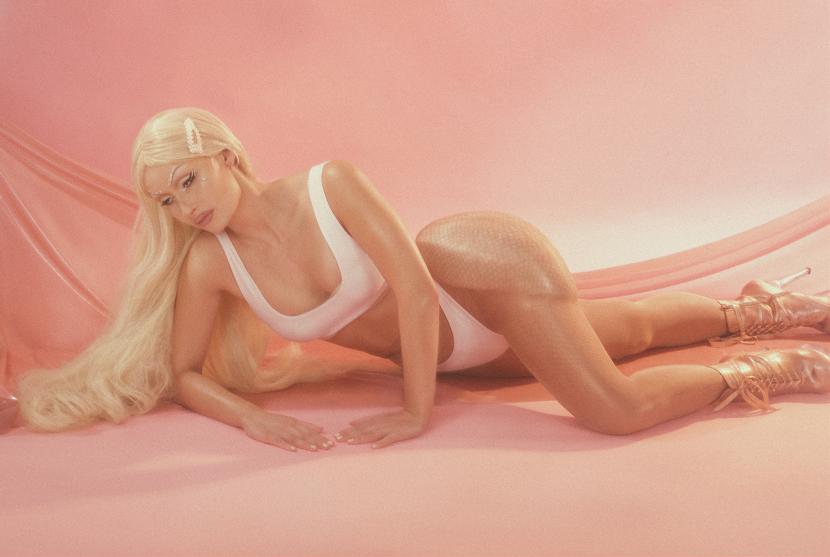 I'm not entirely here (cybersad) is in love with sad girl aesthetics, classic art memes and grainy zoomed images. It is a perspective into a world that plays with gender stereotypes, sexuality and pink aesthetics as instruments for becoming whole.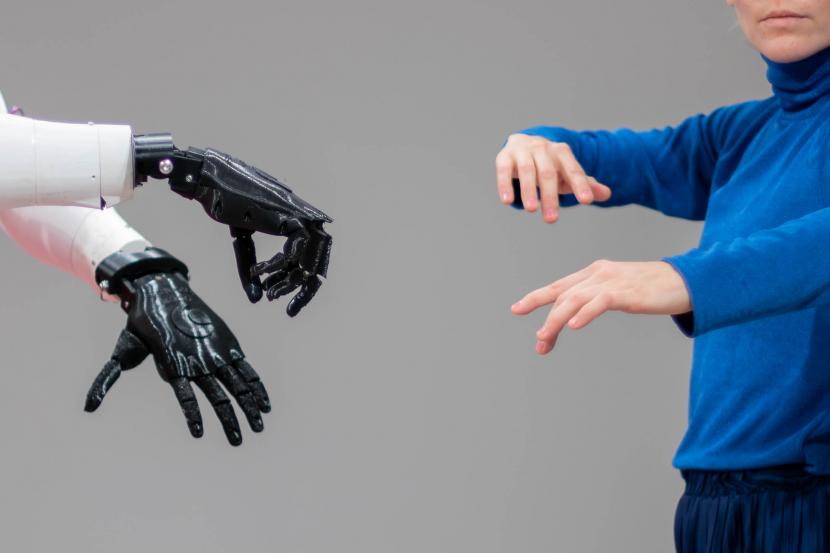 Z-free is Zodiak's residency concept. Choreographer Iina Taijonlahti and her working group will work on their project Human Robot. Moving Robot while in residence in autumn 2020.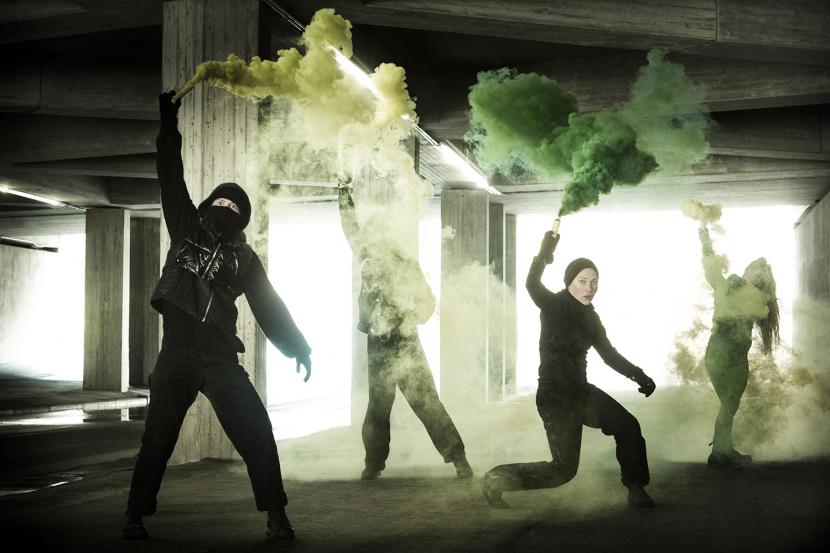 How to riot through joy in the artistic process, in the performance and while performing? Joy Riot, by Zodiak's house choreographer Sari Palmgren, focuses on the revolutionary qualities of joy from different perspectives and explores a type of movement…
See here how to find Stoa.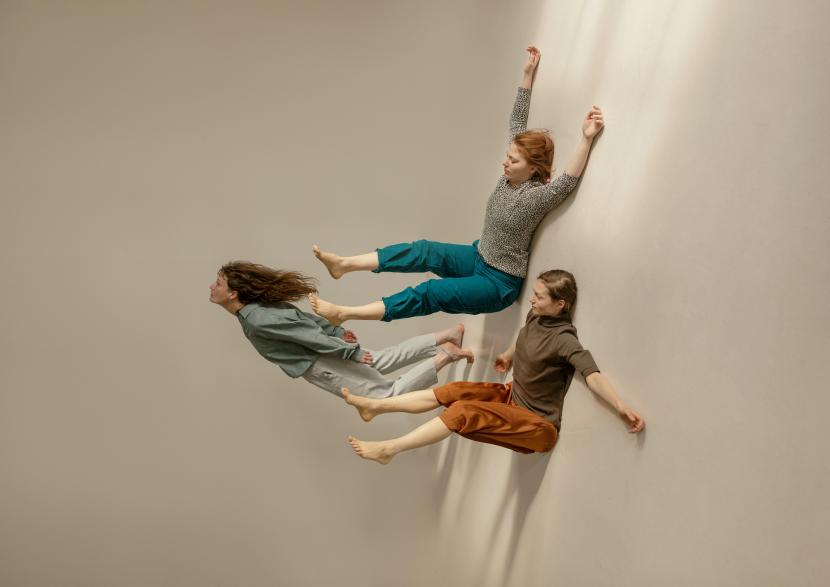 In Memory Matter, by Gesa Piper, Maikki Palm and Georgie Goater, embodied ancestral lineages are explored and reimagined through herstorical perspectives, colliding and intertwining corporeal auto-narratives, and the immanent grandbodies in each of us.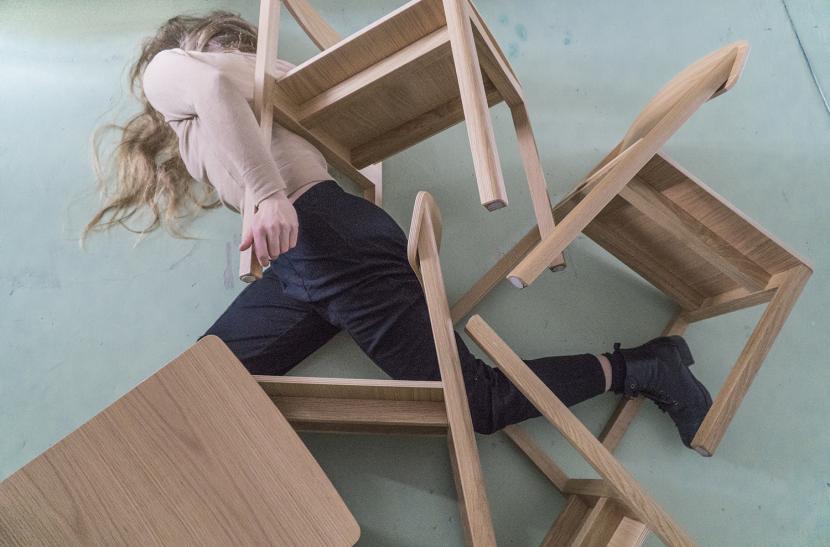 Z-free is Zodiak's residency concept. Choreographer Heli Keskikallio will focus, together with her working group, on their upcoming work Wild Thing.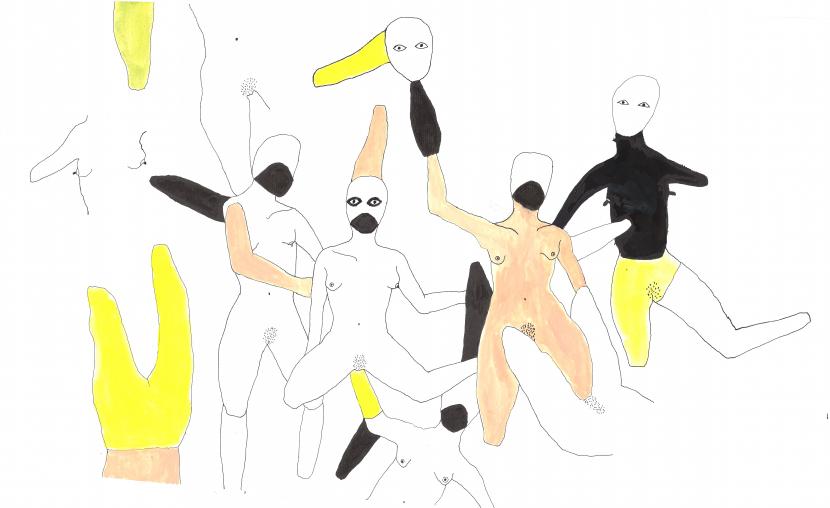 In her new group performance ÖH Sonja Jokiniemi creates a multisensorial textile environment using handmade rugs as well as knotting and sewing techniques, in order to bind together a sensorial logic as a choreographic proposition. Here colours narrate…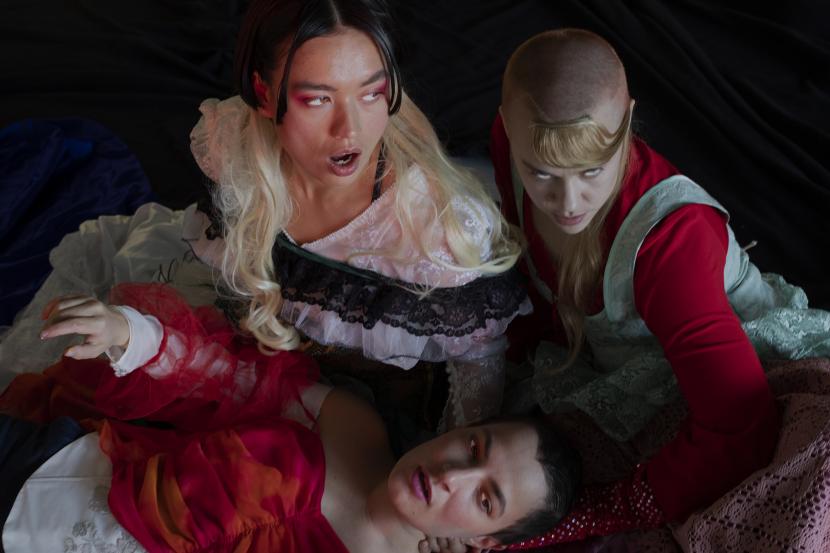 and then they left is a puddle and an ocean of lies, liquids and truths. It is a watery yet dry magic trick that wants to fall towards an uncategorised space and pleasure.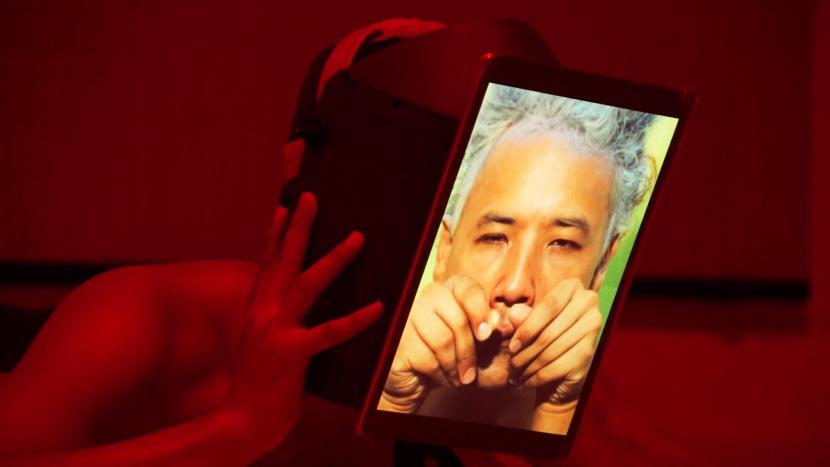 Z-free is Zodiak's residency concept. Lindon Shimizu and Dasha Lavrennikov will work with their new project Project M while in residence in autumn 2020.