Shamanism meets Voguing meets Yishun. For Yishun is Burning, choreographer Choy Ka Fai adapts Singaporean ritual dances for a transcendent, queer solo on a multimedia stage.
On a quest for religious ecstasy, the audience dives into the notorious city of Yishun. Yishun is Singapore's dystopian suburbia, where hybrid spiritual acts are perpetrated – a suburbia of darkness, a kind of antithesis to the gleaming clean image Singapore cultivates – Singapore has traditionally been known as an authoritarian city state, where society is ruled by control and in which freedom of speech is non-essential.
Yishun is Burning is a multicultural voguing dance party that traverses the boundaries of gender, race, and religion. Inspired by the Singaporean phenomenon of ritual reverence of deities in their struggle against evil. The performance will be led by Norwegian-Thai dancer Sun Phitthaya Phaefuang a.k.a. Aurora Sun, who enters states between ecstasy, trance and drag.
Sun Phitthaya Phaefuang is a rising star of the Southeast Asian voguing scene whose dance will be accompanied by a music performance coming from the Singaporean Malay band NADA (Rizman Putra and Safuan Johari) and Chinese drummer Cheryl Ong.
Thirty years after the iconic New York documentary Paris is Burning, this evening combines themes of a globalized world with old and new movement traditions and celebrates the search for (one's own) spirituality in dance.
Bio: Choy Ka Fai
Choy Ka Fai is a Berlin-based Singaporean artist. His multidisciplinary art practice situates itself at the intersection of dance, media art and performance. At the heart of his research is a continuous exploration of the metaphysics of the human body. Through research expeditions, pseudo-scientific experiments and documentary performances, Ka Fai appropriates technologies and narratives to imagine new futures of the human body.
Ka Fai's projects have been presented in major institutions and festivals worldwide, including Sadler's Wells (London, UK), ImPulsTanz Festival (Vienna, Austria), Tanzplattform and Tanz Im August (Berlin, Germany). He was the resident artist at tanzhaus nrw in Düsseldorf (2017–2019) and Künstlerhaus Bethanien in Berlin (2014-15). Ka Fai graduated with a M.A. in Design Interaction from the Royal College of Art, London, United Kingdom.
Yishun is Burning is part of the CosmicWander Series, an on-going project by Choy Ka Fai, exploring shamanic dance culture in Asia. The Cosmic Wander project unfolds into a series of performances, installations and virtual portals, seeking to resurface the alternative and disappearing human culture on dance, trance and belief systems.
In search of the supernatural dance experience, he had filmed extraordinary shamanic rituals and folk traditions that are still prevalent in our contemporary times, intersecting with the broader environmental, technological and political shifts in Asia. Started 2018, he first set out on an 18-month journey across Asia to meet more than 50 spirit mediums in Siberia, Taiwan, Vietnam, Singapore and Indonesia. Ka Fai returns with encounters on altered states of human consciousness and transforms these experiences on stage. He seeks to speculate on the alternative modes of knowing and living, as well as other realms of reality other than our own.
See also: Choy Ka Fai's exhibition The Wanderer: Metal, Water, Earth (2021–2022) at MUU Helsinki Contemporary Art Centre on Feb 4 – 12.
Bio: Sun
Phitthaya Phaefuang, nicknamed Sun, was born in Chon Daen, Thailand in 1988 and moved to Norway in 1991. He went to one year pre-study in dance at Spin Off, studied modern- and contemporary dance at KHIO (Oslo National Academy of the Arts) and graduated in 2011. In 2012, he moved to Thailand and started to do projects around Asia, mainly in Singapore, Taiwan and Japan.
He has worked with Tang Fu Kuen, Pichet Klunchun, Choy Ka Fai, Daniel Kok, Brian Gothong Tan, Jereh Leung, Cheng Ta Yu and Maya Dance Theatre. Since 2015 he has been taking classes and joined sessions in voguing, sex sirens, runway, ballroom history. He has been walking balls in Asia and Europe, won some trophies and joined the house of Amazon for 7 years where Leiomy Miyake Mugler is the mother and founder of the house. He also created a vogue and ballroom scene in Thailand, and is known as the trailblazer of the Thai ballroom scene.
Concept, Documentary and Direction: Choy Ka Fai
Dramaturgy: Tang Fu-Kuen
Spiritual Presence: Kali and Kuan Yin
Choreography and Dance Performance: Sun Phitthaya Phaefuang
Sound Design and Musical Performance: NADA (Rizman Putra & Safuan Johari) and Cheryl Ong
3D Visual Design and Technology: Brandon Tay
Light Design, Installation and Technical Direction: Ray Tseng
Visual Operator: Damjan Šporčić
Technical Direction Singapore Studio: ARTFACTORY
Tour Manager: Tammo Walter
Production Manager: Mara Nedelcu
Guest Dancers in Helsinki: Angel Meraki Ninja, J Ninja, Pixie Ninja, Sasha Ninja
World premiere: 26th August 2021,  tanzhaus nrw Dusseldorf
Yishun is Burning is developed with the support of tanzhaus nrw Düsseldorf and Singapore Art Museum.
Additional support was received from the Nationales Performance Netz (NPN) Coproduction Fund for Dance, which is funded by the Federal Government Commissioner for Culture and the Media, Germany.
The research process was supported by the National Arts Council, Singapore and Kunststiftung NRW, Germany.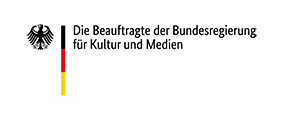 The Helsinki visit is supported by Goethe-Institut Finnland and German Federal Foreign Office.